Consistently high success rates.
 Almost 2000 pregnancy cases through her treatment and the number is increasing.
 All the patients are treated with dignity, empathy, and privacy.
 Transparent in her approach and treatment of the patients.
 Complete care and stay for Fertility and Maternity Treatment till child Birth.
 Cheap IVF packages for the needy.
 More than 1500 Children were born by IUI method. Pregnancies by Oocyte , Embryo Donation , Surrogacy Treatment.
 More than 2000 Laparoscopic surgeries & Hysteroscopic surgeries performed.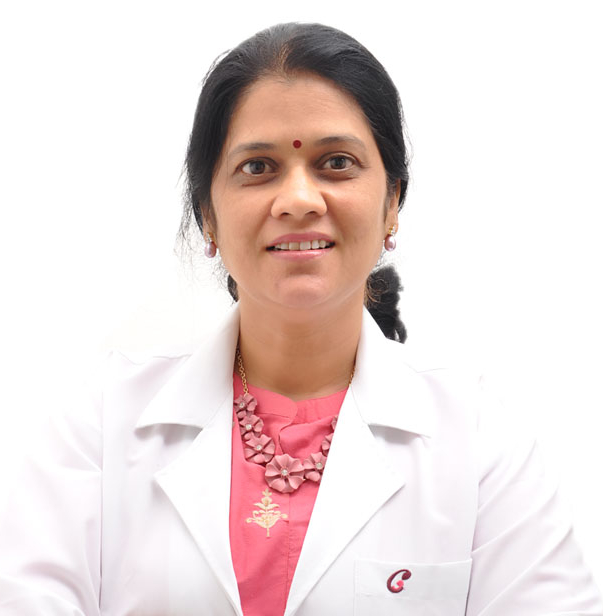 M.D.(Obst. & Gyn.) Ph.D (Infertility)
Gynaecology or gynecology is the medical practice dealing with the health of the female reproductive systems and the breasts. Literally, outside medicine, the term means .
An obstetrician is a doctor who specializes in pregnancy, childbirth, and a woman\'s reproductive system. Although other doctors can deliver babies, many women see an obstetrician, also called an OB/GYN. Your obstetrician can take care of you throughout your pregnancy, and give you follow-up care such as annual Pap tests for years to come.
Gynaecological endoscopy is a surgical discipline which uses optical instruments specially designed to help diagnose the most frequent female disorders and pathologies such as some infertility problems, small vaginal hemorrhages or endometrial polyps among others.
In vitro fertilization (IVF) or Test Tube Baby is a fertility treatment in which sperm and eggs are combined in a laboratory. The resulting embryo or embryos are transferred to the woman's uterus, where they grow into a baby. The treatment can be performed using your own eggs and sperm, or using either donated sperm or donated eggs, or both.